Styles + Sizes

Tomo
Merging functionalist design with Art Deco-inspired aesthetics, the Kiribi Tomo is a reliable lighter and pipe tool all in one sleek package. It features a folding dottle pick and tamper combination tool housed within its own compartment, with a separate fuselage for fuel. The Kiribi Tomo is available in vibrant, spring-appropriate palettes like blue, orange, and red leather varieties, as well as a dressy gold and an understated black matte for something a bit more.

Kabuto
The traditional winged battle helmet worn by the samurai class, the kabuto, has served as a metaphor for intent, focus, and determination for centuries. The Kabuto lighter pays homage to that tradition in the gesture of the wing-like cap toggle: a direct reference to the fukigaeshi (crescent-like wings on the side of the kabuto). It's available in both standard and "short" sizes, as well as a variety of finishes such as black matte, modernist black nickel, elegant silver satin, black leather, white leather, pinstriped black, pinstriped silver — and now Tsuchime (hammered) finish.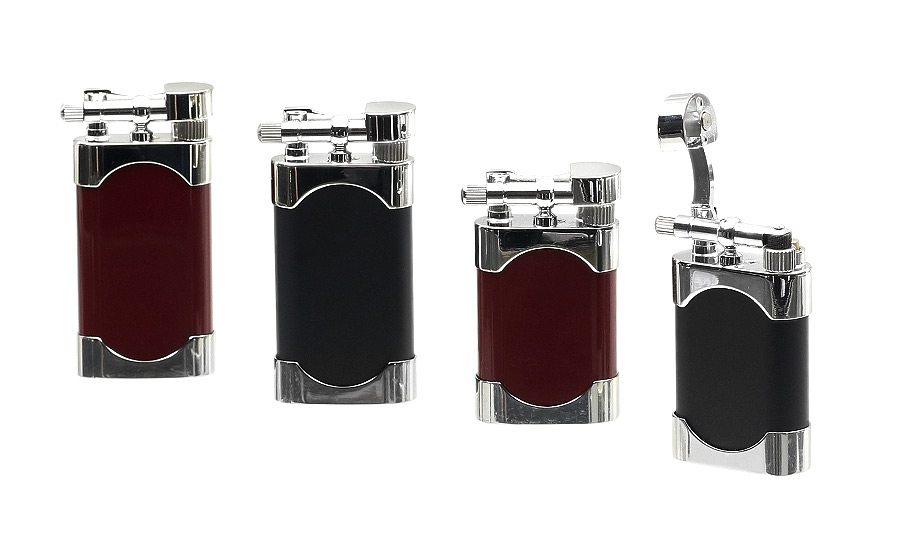 Mikazuki
Mikazuki, in its literary sense, refers to the waxing crescent moon, and has been the subject of countless haiku and senryu for centuries. The Mikazuki lighter merges this tradition with iconic Art Deco styling, honoring the Mikazuki motif with sleek twin crescents, formed in relief by the chrome finish of the base and ignition platform. This style is available in both standard and "short" sizes, as well as either a red sateen or an elegant black matte finish.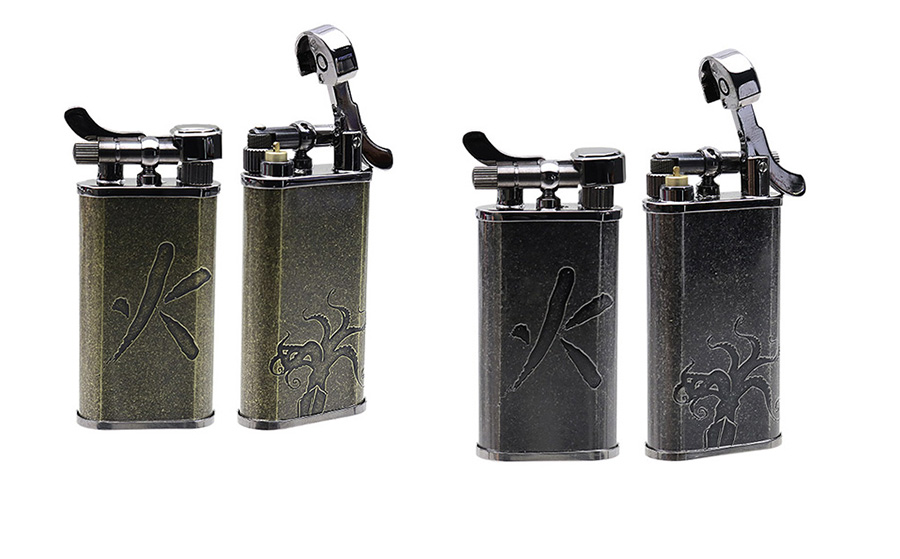 Takara
The Kiribi Takara combines all the modern engineering and Art-Deco, retro-chic style found in the popular Kabuto line, only now with a bold, textured finish. Etched with the Kiribi logo and iconic giant squid on opposite faces, these striking lighters are sure to turn heads.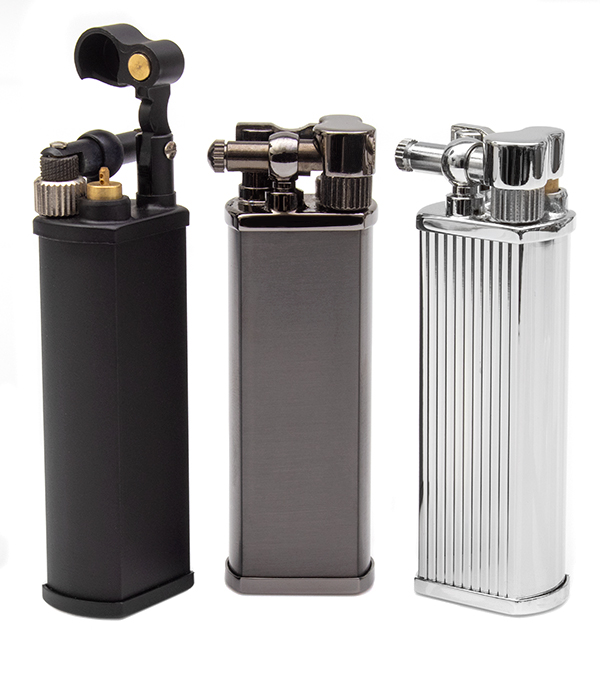 Kenshi
Kiribi's Kenshi, meaning "sword wielder," is an angled pipe lighter with double flame for softer, wider pipe lighting in a sophisticated art deco style. The Kenshi is a horizontally smaller model than Kiribi's other pipe lighter offerings, for even easier pocket carry and convenience.